Introducing the Rangam Empathy Drives innovation series, or REDi for short - your ultimate career companion designed to help you take the next big step in your professional journey!

Our comprehensive series includes blogs, chats, webinars, and many other features that are tailor-made to help you succeed. With expert insights, industry best practices, and hands-on guidance, REDi is the perfect resource to support your career goals. Join us and take the first step towards a brighter, more fulfilling future!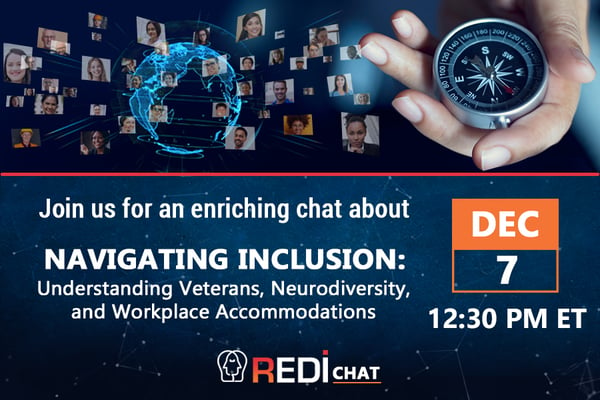 Navigating Inclusion: Veterans, Neurodiversity, & Workplace Accommodations
This is insightful REDi Chat as we dive into creating inclusive workplaces for veterans.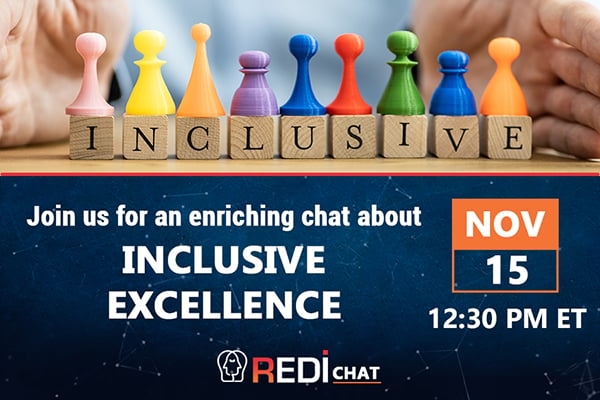 This session is specifically designed to educate you on the significance of disability and neurodiversity hiring programs in creating more inclusive workplaces.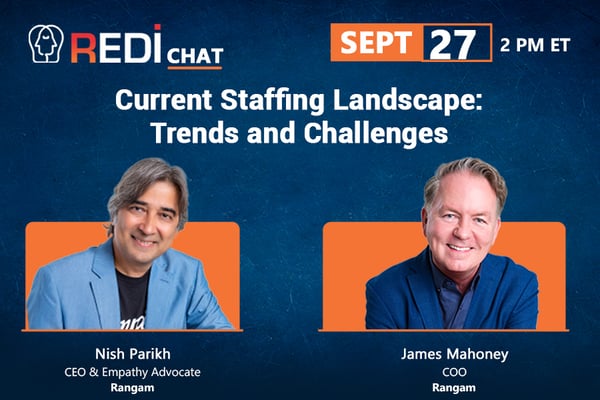 Current Staffing Landscape: Trends and Challenges
Rangam Co-Founder and CEO Nish Parikh, along with COO James Mahoney hosted a dynamic REDi Chat where they dove into current staffing trends, innovative solutions to challenges, and the future of inclusive hiring. Acquire valuable insights and join Rangam in optimizing your workforce strategy in today's ever-evolving staffing landscape.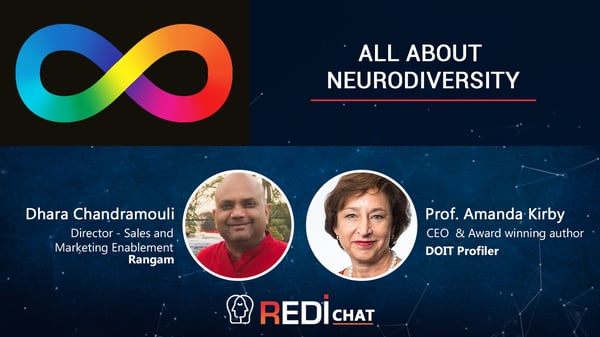 REDi Chat: All About Neurodiversity with Amanda Kirby
Prof. Amanda Kirby chats with Dhara in this segment of REDi chat. A seasoned ND campaigner, medical doctor, academic, researcher, entrepreneur, and most importantly a parent/grandparent of a neurodivergent family and a neurodivergent too, Amanda brings a unique perspective . She is passionate about improving the lives of people who are neurodivergent- in all settings. She is the CEO of a fast-expanding tech health/ educational and work-based profiling company (www.doitprofiler.com )which has developed an innovative computerized assessment platform for schools, colleges, justice, employability and apprenticeship sectors.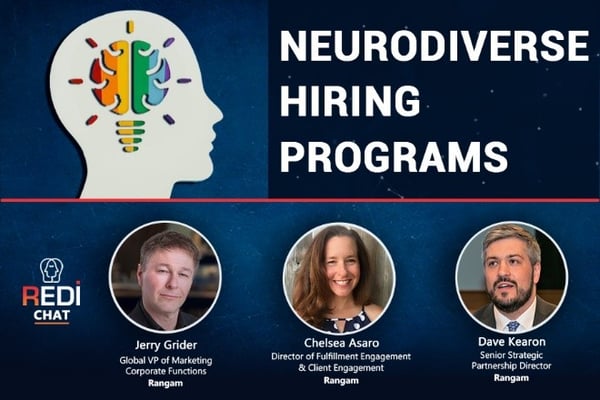 REDi Chat - Neurodiversity Hiring Programs
This session is specifically designed to empower individuals like you and shed light on the incredible opportunities that neurodiverse hiring programs can offer. Discover how your unique strengths and perspectives can be a game-changer for organizations facing the challenges of the job market. Don't miss out on this inclusive conversation that celebrates neurodiversity and highlights the value you bring to the workforce. It's time to thrive and shine!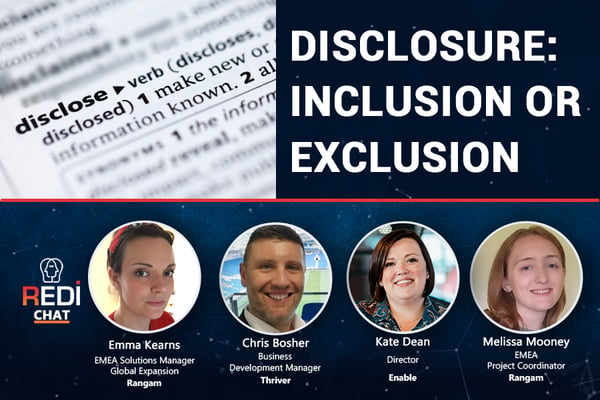 REDi Chat - Disclosure: Inclusion or Exclusion
Brace yourselves for an electrifying REDi Chat: "Disclosure: Inclusion or Exclusion." Join Emma Kearns and three awe-inspiring humans as they fearlessly share their raw and unfiltered personal experiences of disclosure, along with jaw-dropping insights from their professional journeys. Hold on tight as they unleash powerful insights that will challenge the status quo and shatter the barriers of conventional thinking.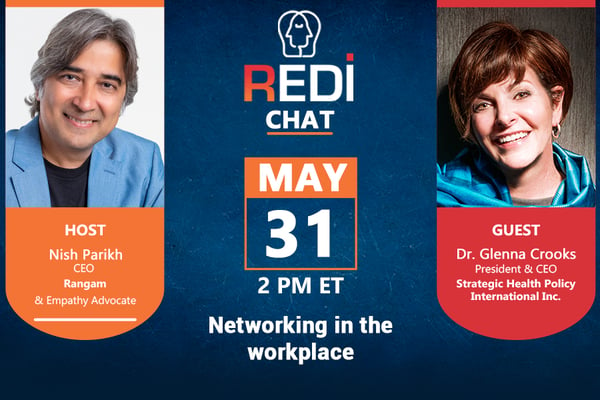 Networking in the Workplace
This week Rangam's Founder and CEO chats with Glenna M. Crooks, Ph.D., CEO and Founder of Strategic Health Policy International, Inc. where she helps in managing organizing chaos and solving complex problems in public health and health care for business, non-profit, and government clients globally.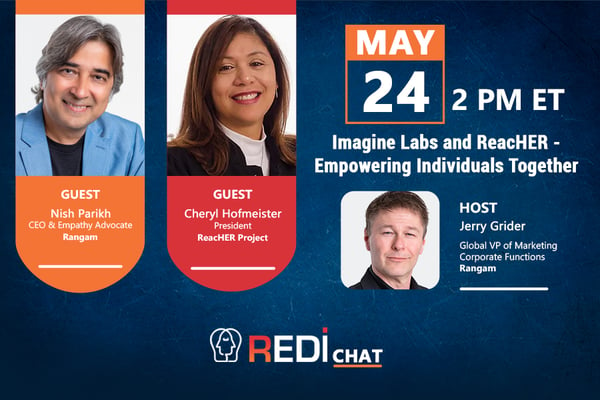 Imagine Lab - ReacHer Empowering Individuals Together
Mark your calendars for May 24th at 2 pm ET as we unveil the incredible collaboration between ImagineLabs and ReacHER. Experience the remarkable results of our partnership as we showcase the amazing creativity that neurodiversity brings. Together, ImagineLabs and ReacHER are transforming the corporate landscape and empowering individuals with diverse abilities to drive positive change.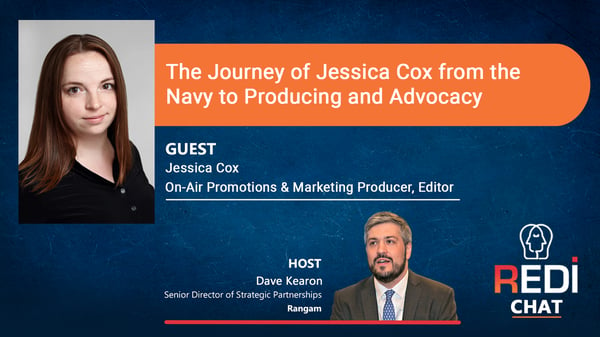 The Journey of Jessica Cox: From the Navy to Producing and Advocacy
To inspire and motivate the audience through the personal and professional journey of Jessica Cox, showcasing her transition from the military to the creative industry and her advocacy for neurodivergent individuals.