Rangam Talent Network (RTN) is an all-in-one platform for job seekers. RTN connects job seekers with a Rangam recruiter to improve the impact of their resume, practice interview questions, and support them through their job search journey. RTN is a one-stop system to keep track of applications, sign documents, and find that perfect fit for that next position.
How to Apply on Rangam Talent Network (RTN)
Starting your job search has never been easier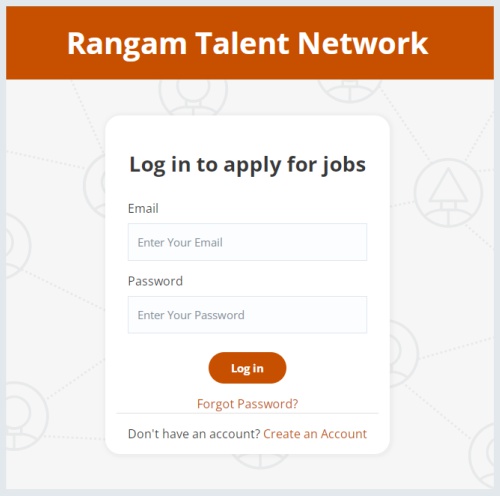 Create your Profile





We have a one-step method to create your profile - Just enter your email and upload your resume. Sit back as our software creates a profile for you.

Skip this step if you want to enter the details yourself.

Apply for Jobs

Once you've created your profile and added your resume, experience, skills and job preferences, you'll be able to start applying for jobs! You'll be able to search by location and keywords. You can also filter jobs by remote positions, location radius, and industries.

Talk with experts

Ask questions about your application or needing any support, we're here to help.
You can also apply for jobs on the go, with our Rangam Talent Network App!
Frequently asked questions
Some common questions that job seekers as us
What is Rangam Talent Network?
Do I have to pay with Rangam's services?
How is the information I shared in my profile used to find me a job?
How do you help me find a job?
What support can I receive from you?