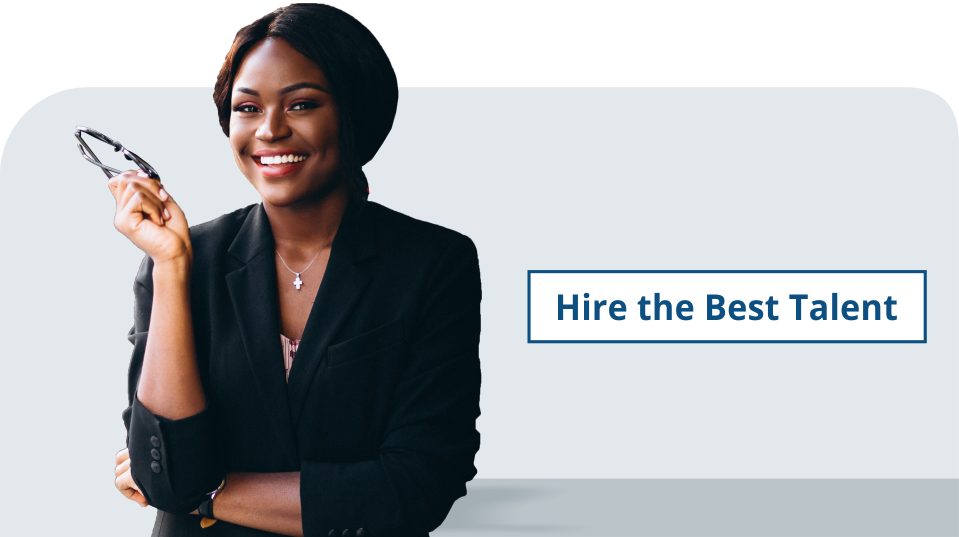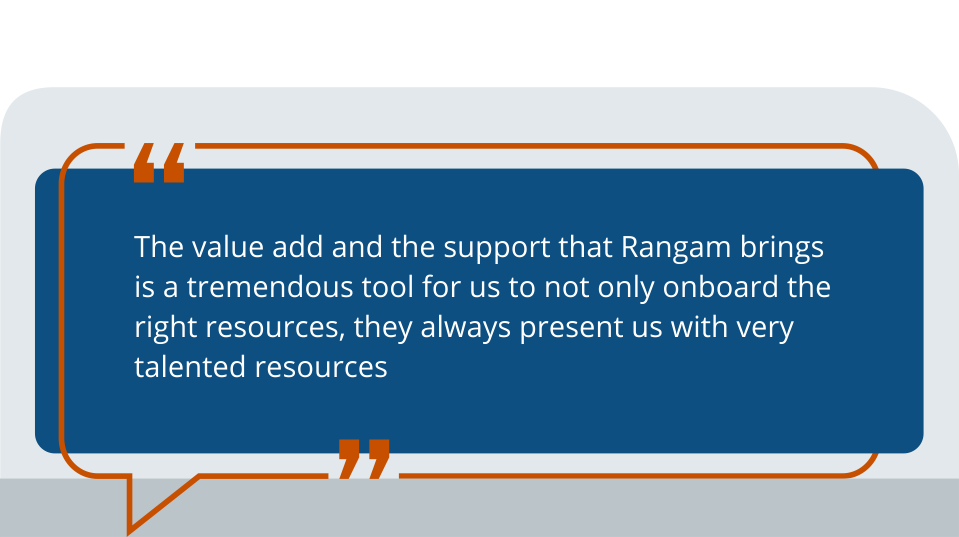 Workforce Solutions That Work for You
The world of work is changing faster than ever. The competition is getting stiffer all the time. What do you do to hire the best talent? What do you do to retain them and give them a clear pathway to career growth? Use Rangam's unique expertise in workforce solutions and vast network of talent to meet your individualized staffing needs right away.
Get Ahead in the Talent War
The talent war is raging. Find the best talent for your needs before someone else does. Make sure you don't settle for the lowest common denominator in a highly competitive talent landscape. Get help from skilled recruiting professionals, personalized assessment methods, and cutting-edge technology tools — all of which ensure that you get great people who align with your culture and drive growth.

Talent Solutions
Our team collaborates with you to develop tailored staffing strategies and workforce solutions that propel your organization's growth.

Expert Consulting
Get more than just staffing services. Leverage Rangam's deep HR expertise and AI-powered talent solutions to make informed decisions at scale.

Top Talent
Whether you need a few strategic hires or a large-scale workforce, our extensive talent network comprising diverse people of all abilities.

Exceptional Fit
The candidates we deliver undergo meticulous pre-screening, interviews, background checks, drug screenings, and other means of verification.

Sourcing Methods
We use a mix of traditional and cutting-edge sourcing techniques, including job fairs, partnerships with professional organizations, candidate referral programs, online job postings, and social media recruiting, to bring in top talent from all available channels.

DE&I Programs and Partnerships
As a Disability:IN-certified DOBE, Rangam is uniquely positioned to gain access to opportunities that are traditionally out of reach for many of our competitors. We have programs and partnerships in the DE&I space to support a wide range of people.

Global Footprint
With offices in multiple locations, we can serve you wherever you are. Find your nearest Rangam office and connect with us today to build and nurture the workforce of tomorrow.
Unlock Your Workforce Potential
Let's explore workforce solutions for your company. Tell us about your organization's workforce staffing goals and let Rangam create a customized solution that fits your needs. Let our team assist you with recruitment, staffing, talent management, and consulting services tailored to your needs. Reach out today to take the first step towards optimized workforce management!
All fields marked with an asterisk (*) are required