Rangam is a global, innovative, total talent management firm with the mission of accelerating meaningful employment for everyone!
We are a minority-, woman-, and disability-owned firm with over 25 years of experience promoting sustainable and inclusive talent programs within our communities and employers.
We believe that all minds provide value and contribute somewhere. Our total talent management solution is guided by our values while governed by the Entrepreneurial Operating System (EOS) model.
Not Your Regular
Staffing Partner
At Rangam, we don't do different things; we do things differently to make an impact that's far greater than what's achievable within the traditional staffing model.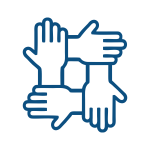 Our philosophy, Empathy Drives Innovation, reflects the diverse, equitable, and inclusive work culture that we instill in our organization and with our clients, enabling everyone to thrive in an environment of belonging.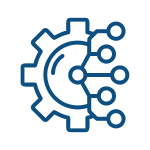 We use chatbot, automated recruiting assistant, and AI-driven indicators to eliminate recruitment barriers created by bias.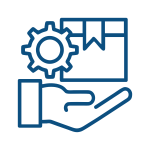 Our success is reflected through proven methodologies and quality standards that have led to 90-100% participation, 50% submission-to-interviews, and 25% hires.
Embracing Inclusion, Driving Excellence: Rangam's Unrivaled Edge
Unveiling a Unique Story
Rangam isn't just another staffing company; we're a passionate team on a 28-year journey, driven by the vision of becoming the global leader in connecting talent, communities, and employers.
Harnessing Technology and Human Potential
Through the seamless integration of the latest AI technologies and the remarkable capacity of diverse minds, we deliver comprehensive workforce solutions that keep employers ahead of the curve.
Embracing Diversity and Disability Inclusion
We go beyond the cookie-cutter approach to staffing by fostering a culture of diversity and disability inclusion, empowering everyone to find their purpose in the world of work.
The philosophy of Empathy Drives Innovation is an integral part of our DNA, shaping the organizational culture and ethics. We believe that understanding and sharing the values of our customers, clients, and candidates motivate us to perform better by screening top talent and matching them to meaningful and rewarding career opportunities.

The five pillars that support our mission statement are:
Accountability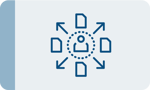 A culture of accountability stimulates proactive thinking and action. We at Rangam are intrinsically motivated to take initiatives and become more invested in the future of the organization, especially as we focus on building rewarding and sustainable careers for people with autism and finding jobs for military veterans. We recognize that highly engaged employees are personally accountable for their actions and do not wait for others to deliver results.