It's Disability Pride Month, and we have been busy here at Rangam. Between attending the 2023 Disability:IN Conference and helping candidates of all abilities find their next career move, we are celebrating Disability Pride Month in our actions every day. The future of employment and DE&I look bright when we work together to achieve an inclusive and understanding workplace where employees with disabilities or neurodivergence can advance their careers and feel connected with their co-workers and employer. Connect with Rangam to learn more about how we can help your organization reach your DE&I goals.
- Rangam Leadership
Tap into Rangam's Global Newsletter for everything from thought-provoking REDi chats and webinars to groundbreaking industry news and conference insights.

Rangam received the Diversity Supplier of the Year Award at the 2023 Disability:IN conference. This award recognizes the important role our disability-owned business enterprise (DOBE) plays as a contributor to disability business inclusion within the supply chain.
As a global minority, woman, and disability-owned workforce solutions company, we are honored to receive this recognition among so many noteworthy submissions. We value our capacity to help candidates of all abilities find meaningful employment with employers dedicated to creating inclusive work environments.
Events
2023 Disability:IN Conference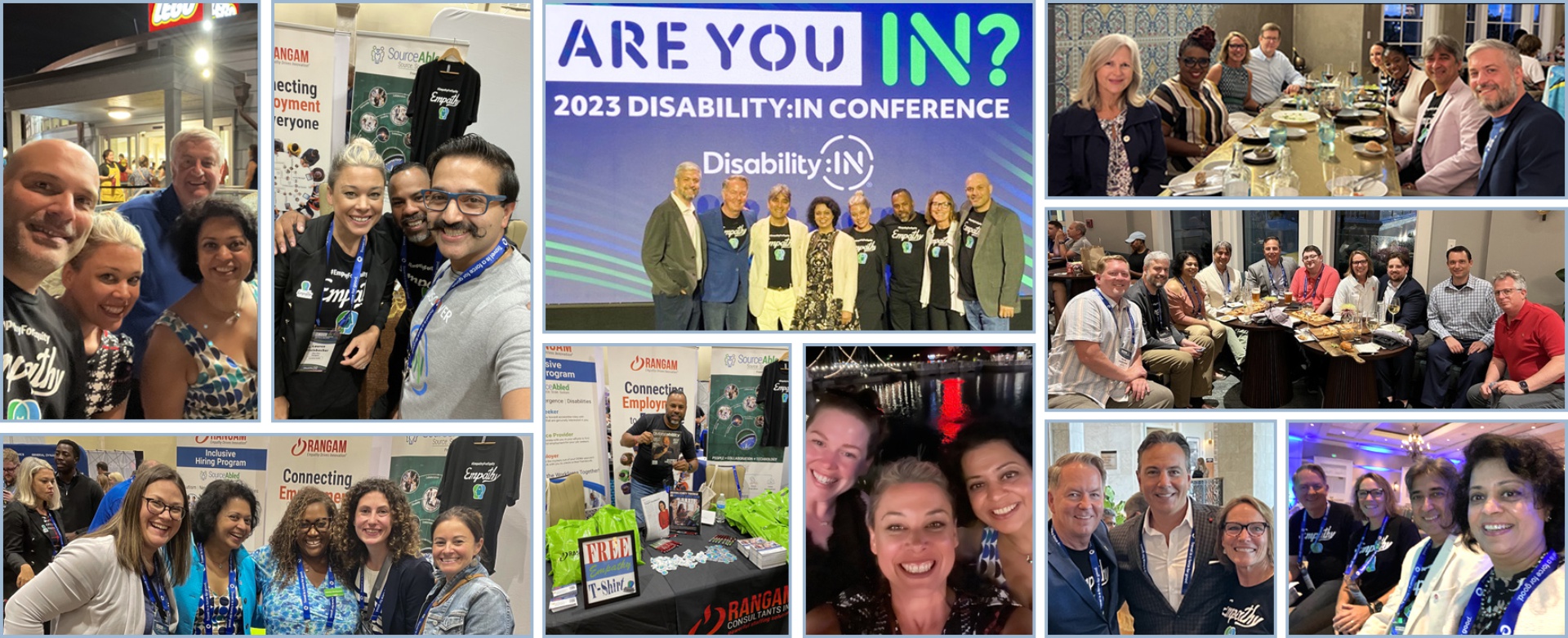 Rangam Co-founder and President, Hetal Parikh, shared a few key insights and takeaways from her experience at this year's Disability:IN Conference:
Every organization has its own unique journey. Global organizations experience cultural barriers to the success of their disability programs in different regions of the world which has a lot to do with cultural understanding as well as awareness and acceptance.
Many organizations have a great understanding of the importance of disability hiring, and they believe it can be the guide for their overall DE&I objectives and goals. When organizations partner with industry experts, they can create a roadmap for their journey to better diversity inclusion.
Many organizations and C-suites are IN and understand the value DE&I drives for their organization's advancement and health.
Rolando Fourcand, DE&I Project Implementation Coordinator at Rangam, also shared the key insights he gained from the Disability:IN Conference:
During the Disability In conference, I had the opportunity to witness firsthand the principles of Diversity, Equity, and Inclusion (DE&I) in action. The event showcased equal representation and opportunities for people from different backgrounds, including age, race, ethnicity, ability, disability, gender, religion, culture, and sexual orientation.
By promoting DE&I, businesses can improve their brands and reputations, as evidenced by the "Supplier of the Year" award that the Rangam team received at this year's conference. As a first-time attendee, I felt welcomed and appreciated by the team, which made the experience even more fulfilling. Overall, the Disability:IN Conference was an amazing experience and a fantastic opportunity to witness the power of DE&I in action.

Truist Teir2 Supplier Diversity Business Summit
Michael Baldini, Global VP of Sales at Rangam, attended the 2023 Truist Tier2 Supplier Diversity Business Summit on July 26th in Charlotte, NC. As a part of our commitment to creating a more equitable and inclusive economy, Michael is engaging with suppliers and executive leaders from across the nation to drive the future of DE&I in the workplace.

DA4S GEO CLUSTER
Evan Mackie, National Sales Director at Rangam attended the DA4S GEO Cluster in Los Angeles on July 18th. This event brought together suppliers and buyers in the Life Science and Healthcare industries for a day of immersion around risk management in corporations.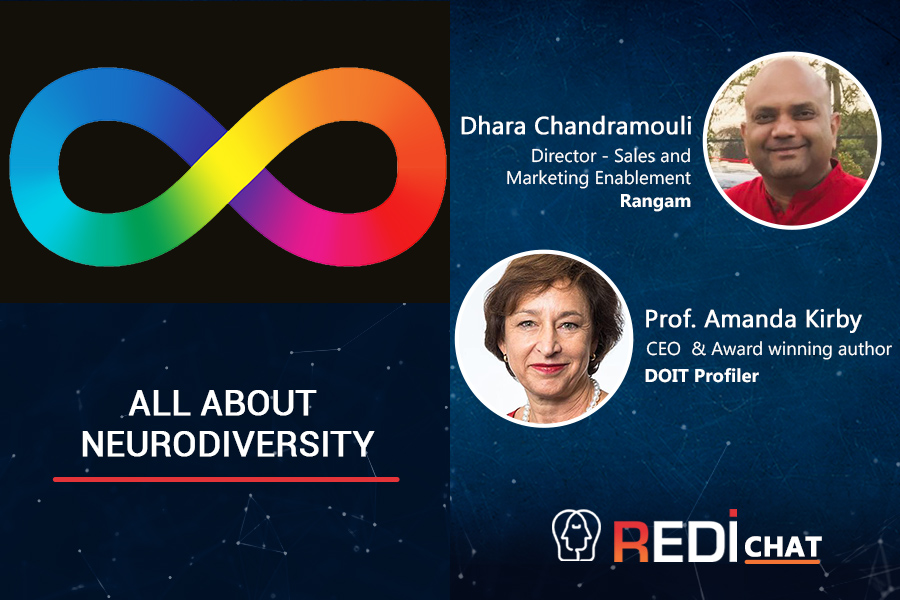 Prof. Amanda Kirby chats with Dhara
Dr. Amanda Kirby shares her passion for championing neurodiversity and talks about the importance of understanding an individual's strengths, talents, and experiences to provide personalized support in education and the workplace. She emphasizes the need for person-centered conversations and the avoidance of labeling people, as it can create barriers and biases. Closing the Disability Employment Gap – The Power of Partnership
Watch the session..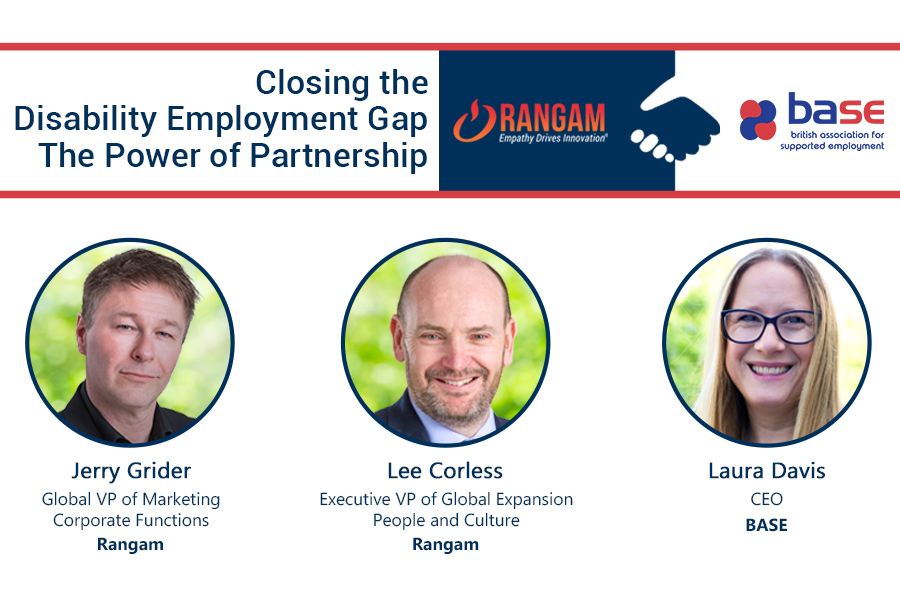 Closing the Disability Employment Gap- The Power of Partnership
Rangam and BASE have embarked upon a partnership to collaborate at an operational and strategic level. The aim of the partnership is to drive greater inclusion within the workplace of neurodiverse, disabled, and disadvantaged job seekers.
In this session Jerry Grider, Vice President of Global Marketing, Advertising, and Communications Rangam, and Lee Corless, Executive Vice President of Global Expansion, People, & Culture Rangam in conversation with Laura Davis, CEO of BASE (British Association for Supported Employment).
New Registered LinkedIn Groups
We welcome you to Rangam's job groups where we will post all the roles we are recruiting for in the United Kingdom, Ireland, India, and North America. We ensure that all roles are fully accessible and inclusive. Please feel free to share with your networks and invite anyone looking for meaningful work across UK, Ireland, India, and North America. Contract & Permanent Roles are available when you join our LinkedIn groups today!
Discover the latest staffing and hiring news in the APAC region as we highlight emerging news, thought leadership, and blog topics relevant to the future of work in Asia-Pacific.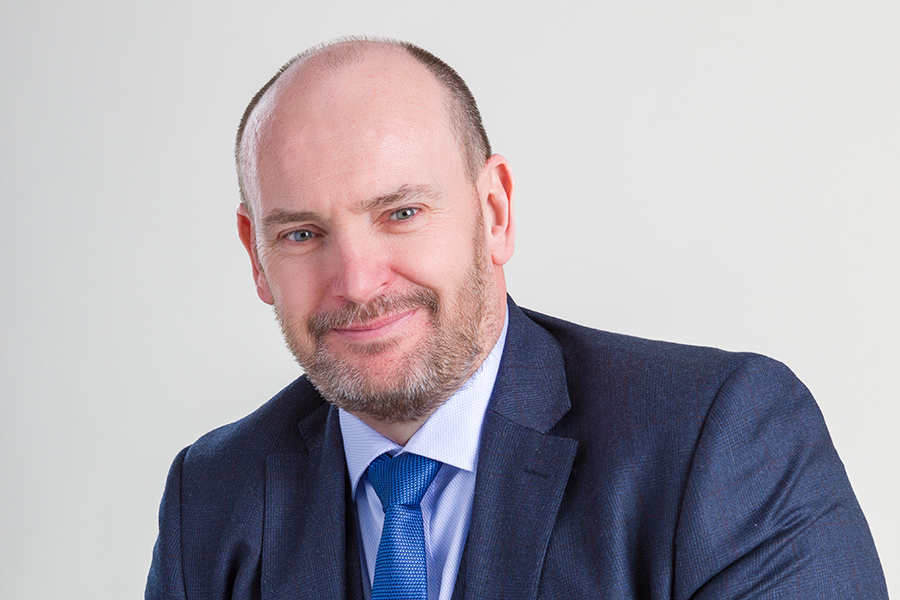 Uniting One Rangam – Leading Global Teams to Greater Success
Lee Corless, EVP of Global Expansion, People, and Culture spent 3 weeks visiting the Vadodara Rangam India Office, meeting with leaders and local team members. During this time, he was able to build strong relationships with individuals from the team and was inspired by the hard work and great ideas everyone provided. Read more about his insights. Read more...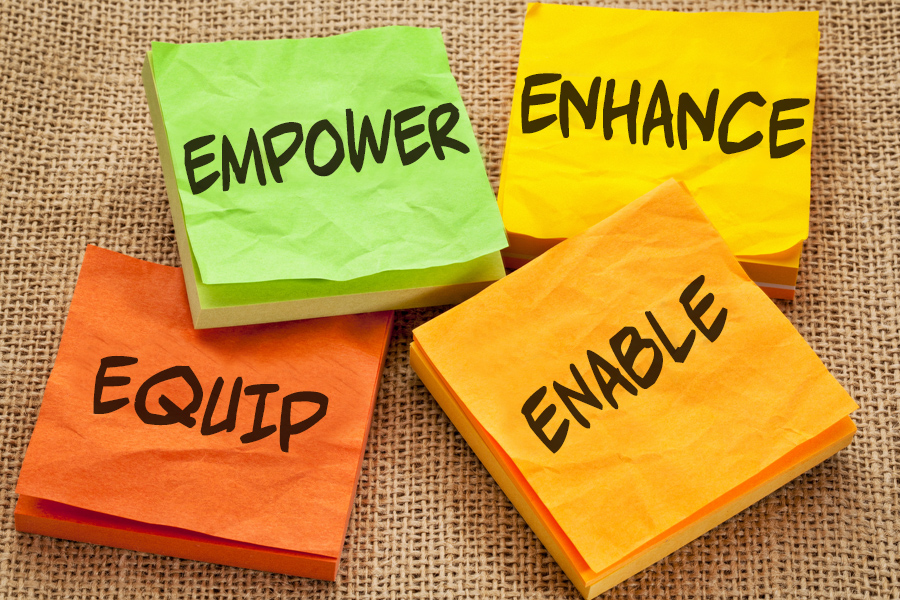 Equipping, enabling and empowering people with disabilities in India
India's compassionate and progressive efforts are transforming the lives of differently-abled citizens.
Positive changes are sweeping across the country, from bustling metropolises to remote areas. Read more..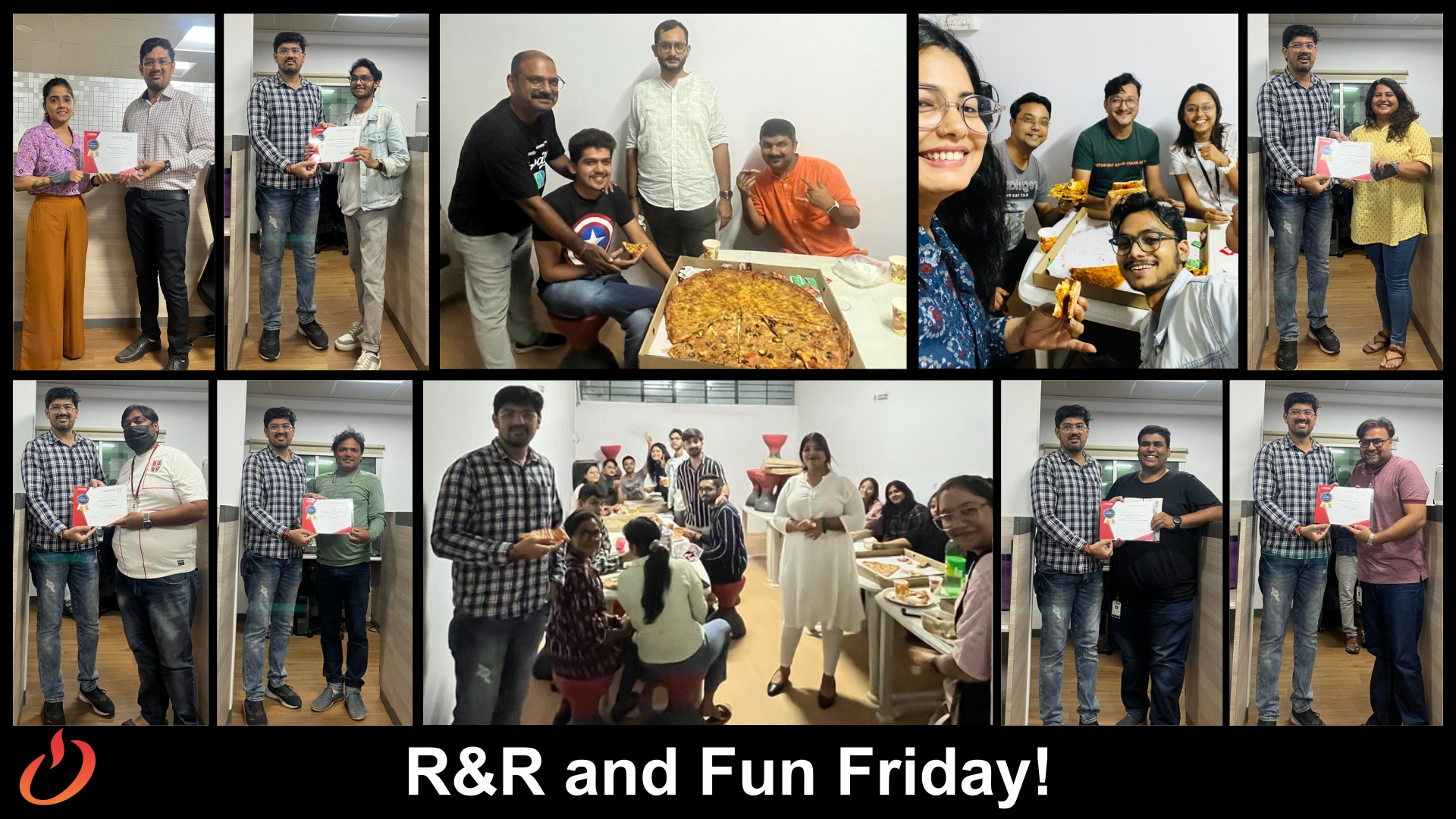 Rewards and Recognition and Fun Friday
Rangam's Night team members celebrated the joy of working together by having a small Rewards and Recognition night and Fun Friday. You all have been real heroes to keep the organization running while most of the world sleeps. Kudos to you and all your hard work. We couldn't do it all without each and every one of you!
Explore the recent news, blogs, and insights for the EMEA region as we dive into the future of hiring and staffing solutions for individuals of all abilities. Stay informed and empowered with our news and updates dedicated to the region's workforce evolution.
Connected with Potential Clients
Trained on Neurodivergent Hiring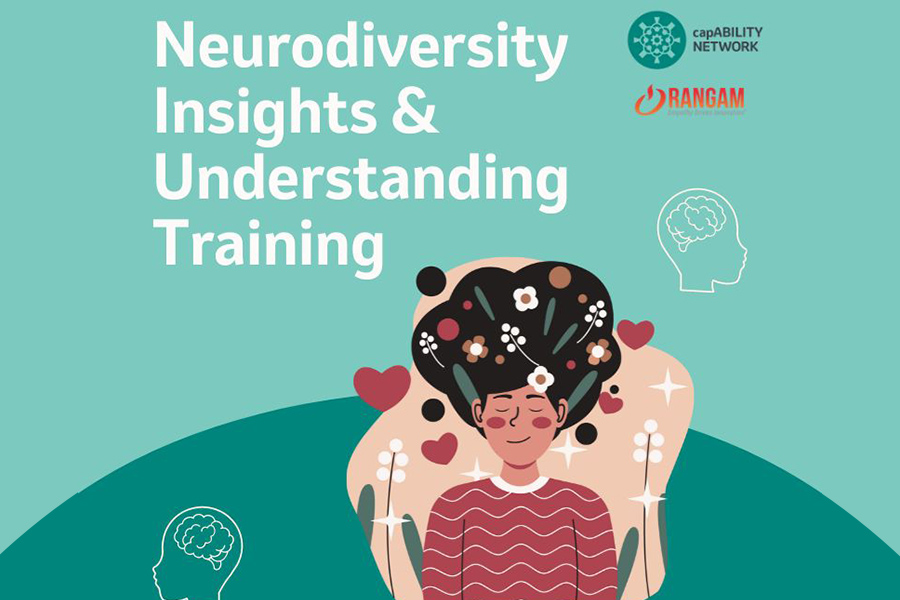 Neurodiversity Insights & Understanding Training
Our very own Emma Kearns and Melissa Mooney had the chance to deliver 'Inclusive Interviewing' training to a group of managers across the organization at MSD Czech Republic. The participants were very interactive, engaged, and curious about how to apply these learnings in their workplace. A sincere thank you to the MSD team for having us! Read more...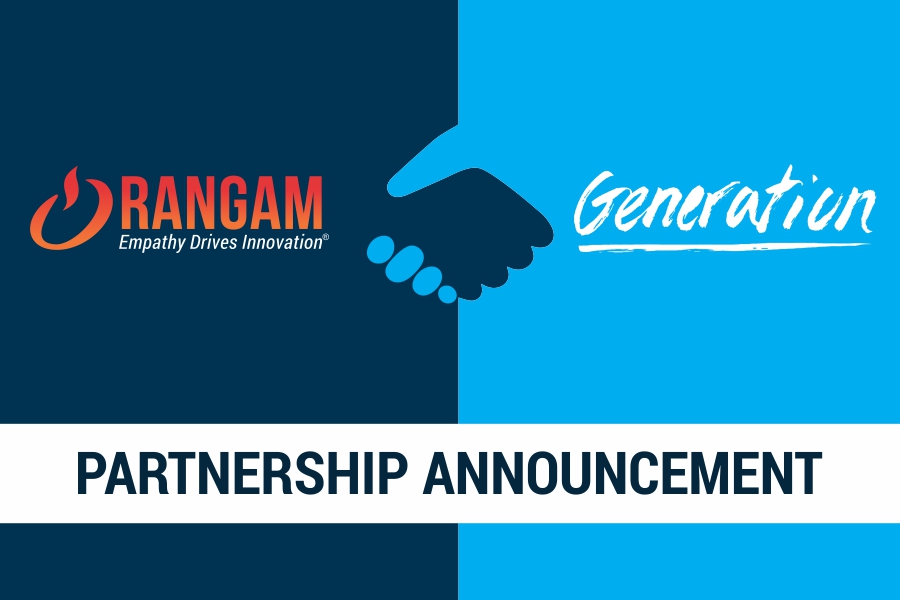 New Partnership – Generation UK & Ireland
We are very excited to announce a new strategic partnership between Rangam and Generation UK & Ireland! Generation's expert training combined with Rangam's unique support from their team of specialists will offer extra support to learners, and give them further employment opportunities that will help to support even more of our learners into life-changing careers. We look forward to an amazing collaboration in the coming year! Read more..
SIA's 2023 40 Under 40

Michael Baldini Recognized in SIA's 2023 40 Under 40
Michael Baldini, VP of Global Sales and Development at Rangam was recognized on SIA's 2023 40 Under 40 Ones to Watch list. Within Rangam, Baldini has delivered cutting-edge solutions that have helped the company expand its footprint within the government sector, servicing eight new clients in support of talent engagement last year. In addition to driving the global sales team to achieve 24% growth.
Entrepreneur Feature

Exploring the Future of Artificial Intelligence – 8 Trends and Predictions for the Next Decade
Considering the recent discussion around ChatGPT and similar AI (artificial intelligence) tools, Rangam Co-founder and CEO, Nish Parikh, breaks down 8 trends and predictions for the future of AI over the next decade. Dive in to learn how AI could change the future of healthcare, cybersecurity, employment, and more. Read more..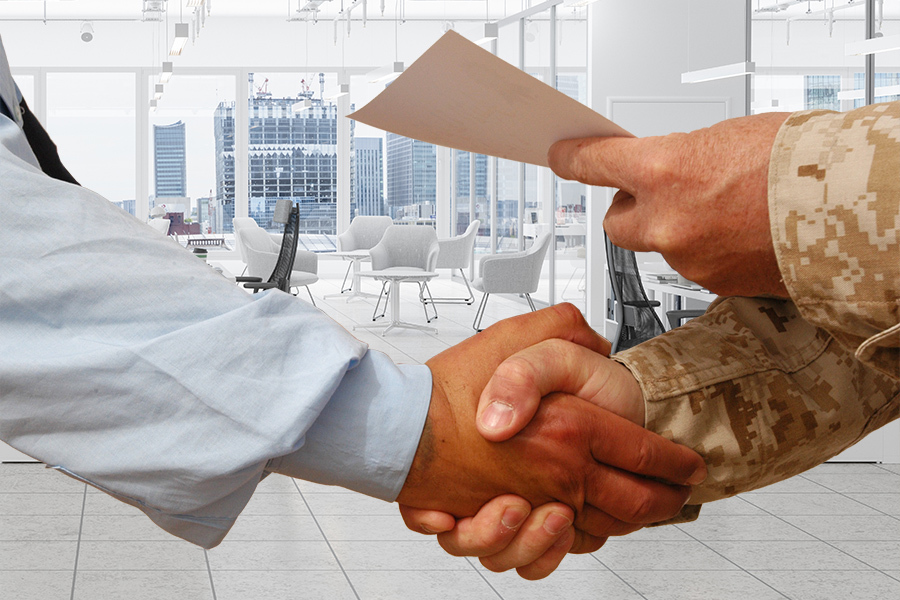 Unlocking "Troop" Potential: How Hiring Veterans Can Benefit Your Business
Veterans leave the military with a wealth of knowledge and skills that translate to multiple civilian career paths. Hiring veterans is mutually beneficial. Organizations can benefit from hiring employees who are natural leaders, dedicated, and great team players, and veterans can look forward to a rewarding post-military life continuing their career journey with organizations that value their unique skills. Learn more about the benefits of hiring veterans in our recent blog. Read more..
Green Collar Jobs Blogs
As climate change continues to affect individuals around the world, it is important to consider the expansion and future of green collar job opportunities. With an increased focus on reducing overall carbon footprint and environmental impact, many companies are in search of employees with keen knowledge and experience of green collar professionals. Explore our two-part blog that expands on the recent advancements in the green industry and the top ten green collar jobs right now.