Message from Rangam Leadership Team
This month has been full of insightful conferences and preparation for the upcoming National Disability Awareness Month in October. These recent conferences have been instrumental in showcasing our over 25 years of experience in promoting sustainable and inclusive talent programs. We've learned from industry leaders, shared best practices in diverse talent management, and emphasized our commitment to empowering individuals across all communities.

With National Disability Employment Awareness Month approaching, we are excited to amplify our dedication to meaningful employment for everyone. Through awareness campaigns, educational webinars, collaborative partnerships, and active employee engagement, we aim to advance access and equity for employees of all abilities to continue making a profound impact on the global workforce. Let's harness the momentum from these conferences and channel it into fostering a more inclusive and diverse workforce during this important month ahead.
Tap into Rangam's Global Newsletter for everything from thought-provoking REDi chats and webinars to groundbreaking industry news and conference insights.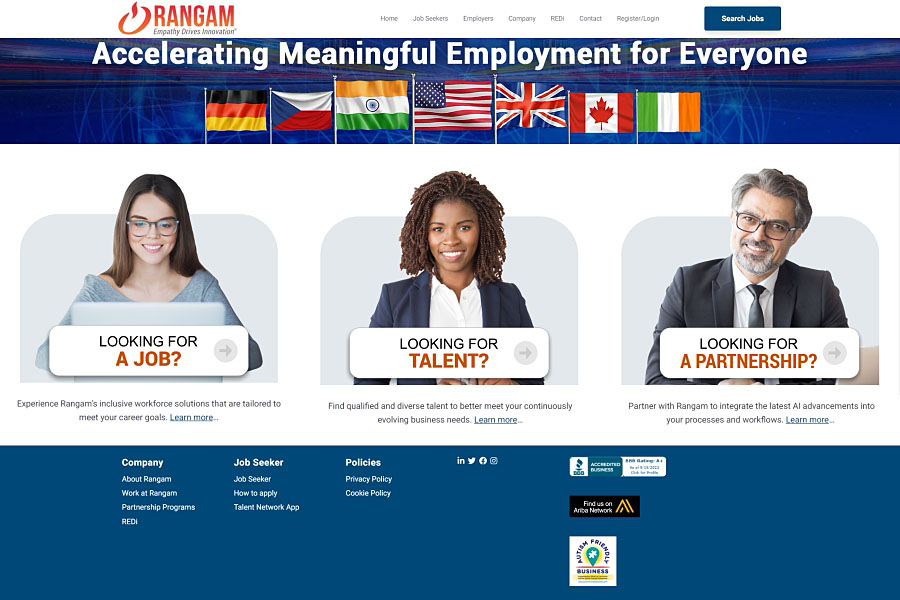 We are thrilled to announce the launch of our new and improved Rangam website! At Rangam, our mission is to accelerate meaningful employment for everyone, and our new website is a testament to our commitment to providing innovative solutions in the world of total talent management. Our redesigned site offers a more user-friendly experience for clients, partners, and job seekers alike. Explore our range of services and solutions, search for jobs, and dive into our REDi Chats and resources today!
2023 Entrepreneurial Women of Impact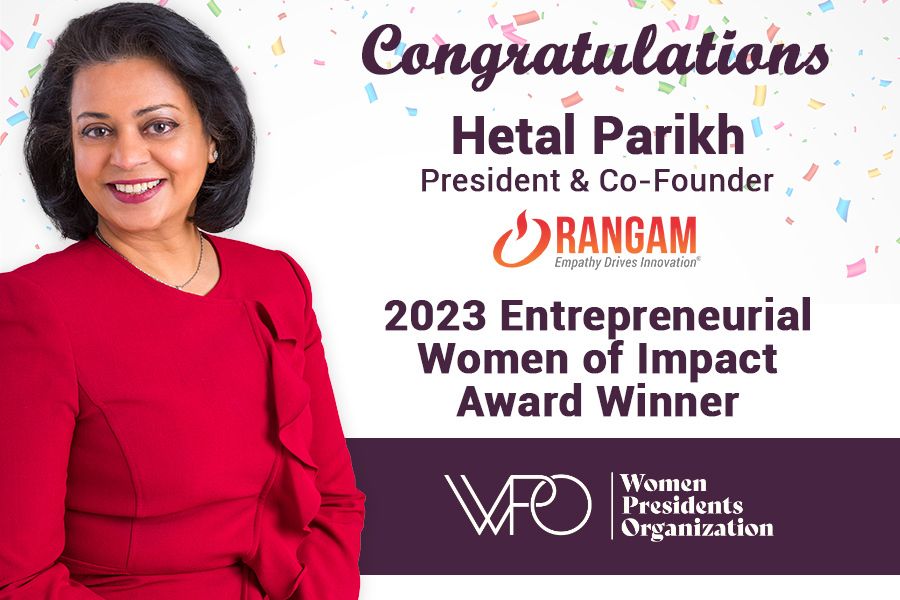 We are honored that Co-Founder and President Hetal Parikh was named a 2023 Entrepreneurial Women of Impact Award Winner for her remarkable commitment to empowering others and uplifting local communities. Many thanks to JP Morgan Chase Commercial Banking, Women Presidents Organization, and Women Empowering Women for this incredible recognition.
Read full press release
..
2023 DE&I Influencers List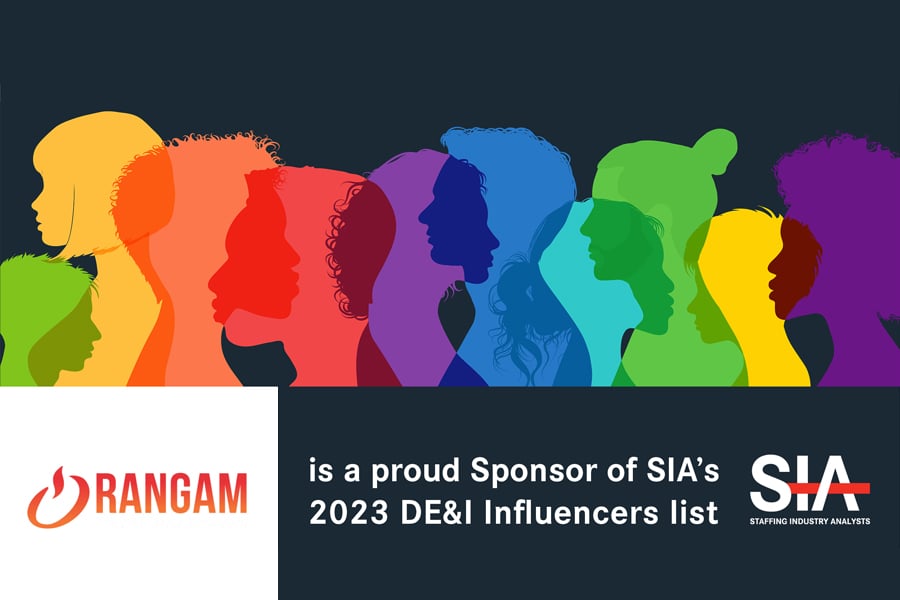 The annual DE&I Influencers list honors US and Canadian professionals, executives and leaders working to make workplaces more equitable and inclusive. That work includes having crucial conversations and actions around diversity, belonging, fair treatment of workers, equal pay, hiring bias, discrimination, racism, and more.
Visit SIA's DE&I Influencers website and read the May/June 2023 issue of Staffing Industry Review magazine to learn more about this year's honorees.
1st Virtual World Autism Summit 2023
Sept 25 - Oct 1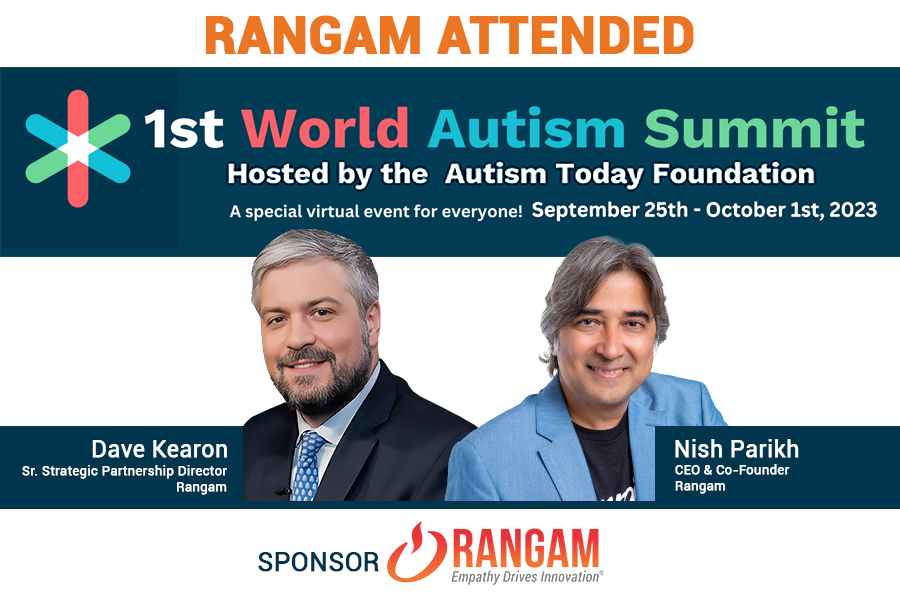 Rangam was a sponsor of the first-ever World Autism Summit where healthcare professionals, advocates, researchers, and individuals with autism worked together to foster unity, empathy, and understanding to support the future of the global autism community. Rangam Co-Founder and CEO Nish Parikh presented at the summit sharing his insights on empathy and inclusion in the global workforce.
Disability:IN Integrating Disability-Owned Business Enterprises (DOBE®s) into your Supply Chain 2023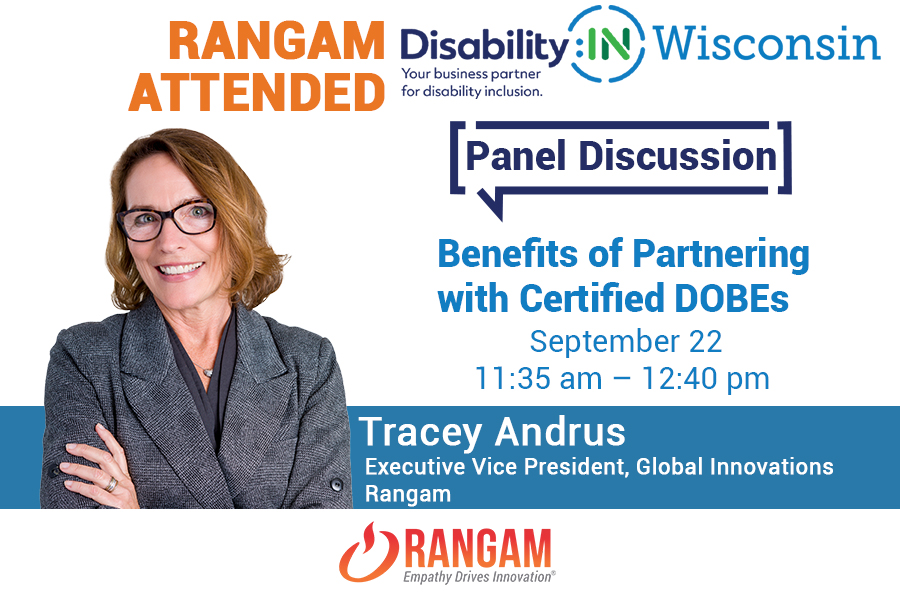 Rangam EVP of Global Innovations Tracey Andrus presented on a panel discussion at Disability:IN Wisconsin's 2nd annual virtual networking session. She shared Rangam insights as a DOBE in the staffing and workforce solutions industry and connected with amazing thought leaders and community members in Minnesota, Wisconsin, Chicago, and the DC Metro area.
DA4S West Coast Conference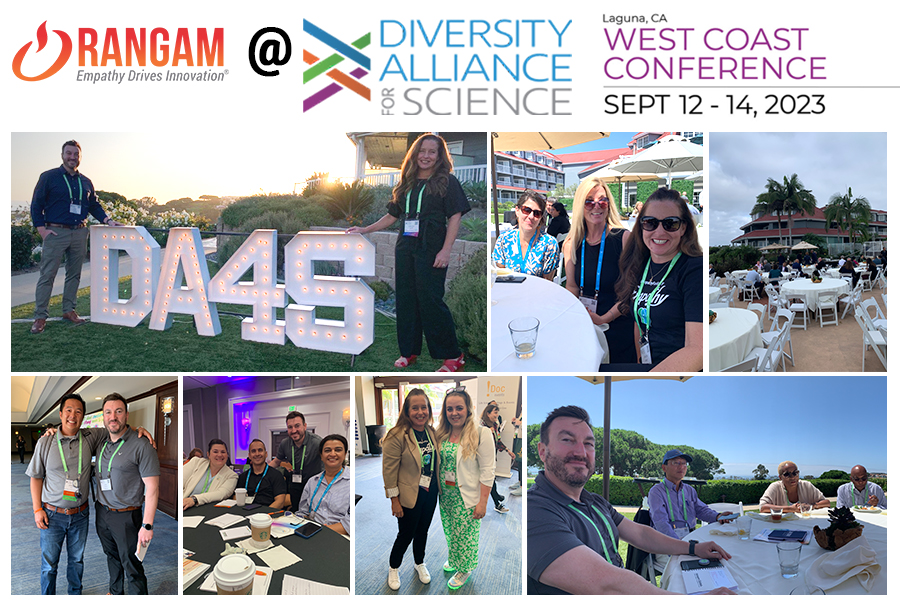 This year Rangam National Sales Director Evan Mackie and Rangam DEI Account Director Chelsea Asaro attended the Diversity Alliance for Science West Coast Conference. They connected with so many inspiring individuals and look forward to the opportunities to partner and collaborate with organizations working to foster inclusive workplace practices in the healthcare and life science industry.
SIA – Collaboration in the Gig Economy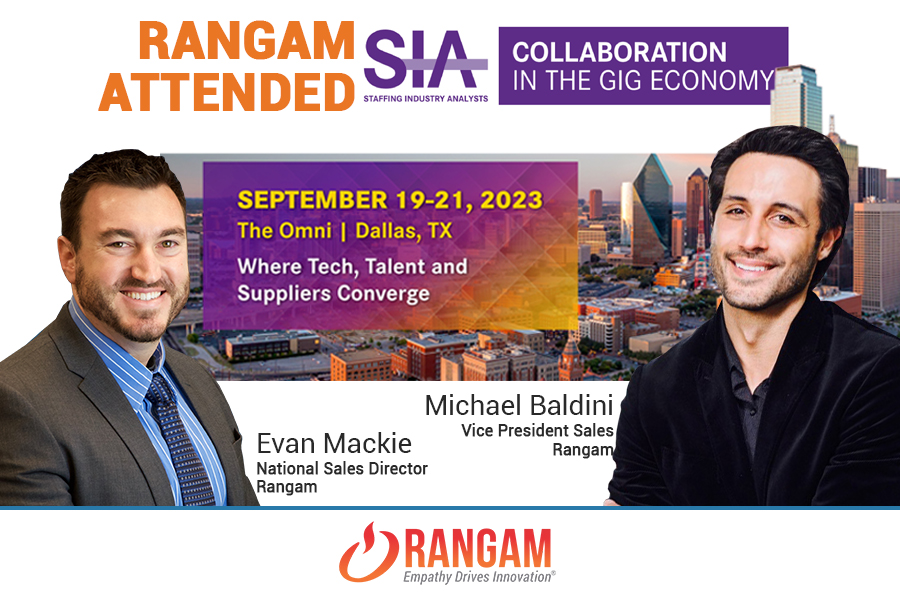 At SIA's Collaboration in the Gig Economy, Rangam VP of Sales Michael Baldini and Rangam National Sales Director Evan Mackie met with passionate suppliers and leaders utilizing AI and other technology to transform the future of work. This event was an insightful look into where the staffing and workforce industry is headed with the advancement of technology and dedication to providing diverse and inclusive work environments for individuals of all abilities.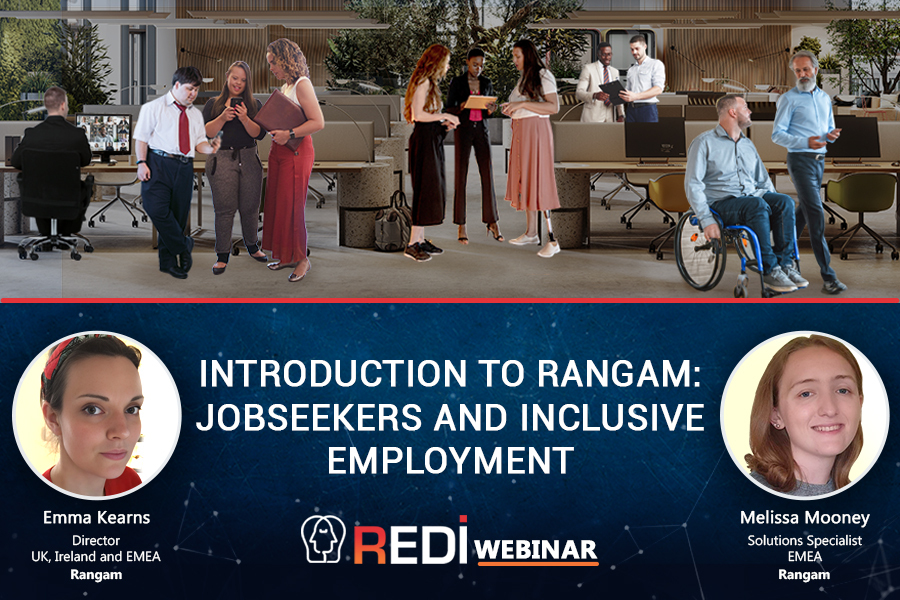 Introduction to Rangam: Jobseekers and Inclusive Employment
Do you want to connect with employers actively seeking neurodivergent and disabled talent? This REDi Chat dives into our identity and mission, the extensive support we offer to job seekers, and the exciting career prospects available to jobseekers. Learn how talent can become a part of our vibrant community and take the next steps towards their career goals. Watch the session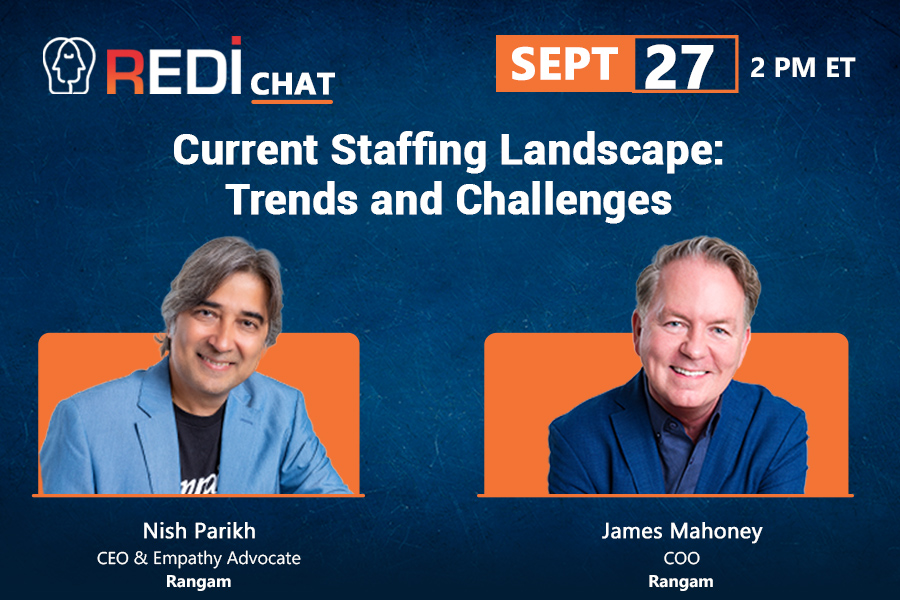 Current Staffing Landscape: Trends and Challenges
Rangam Co-Founder and CEO Nish Parikh, along with COO James Mahoney hosted a dynamic REDi Chat where they dove into current staffing trends, innovative solutions to challenges, and the future of inclusive hiring. Acquire valuable insights and join Rangam in optimizing your workforce strategy in today's ever-evolving staffing landscape. Watch the session here
New Registered LinkedIn Groups
We welcome you to Rangam's job groups where we will post all the roles we are recruiting for in the United Kingdom, Ireland, India, and North America. We ensure that all roles are fully accessible and inclusive. Please feel free to share with your networks and invite anyone looking for meaningful work across UK, Ireland, India, and North America. Contract & Permanent Roles are available when you join our LinkedIn groups today!
Discover the latest staffing and hiring news in the APAC region as we highlight emerging news, thought leadership, and blog topics relevant to the future of work in Asia-Pacific.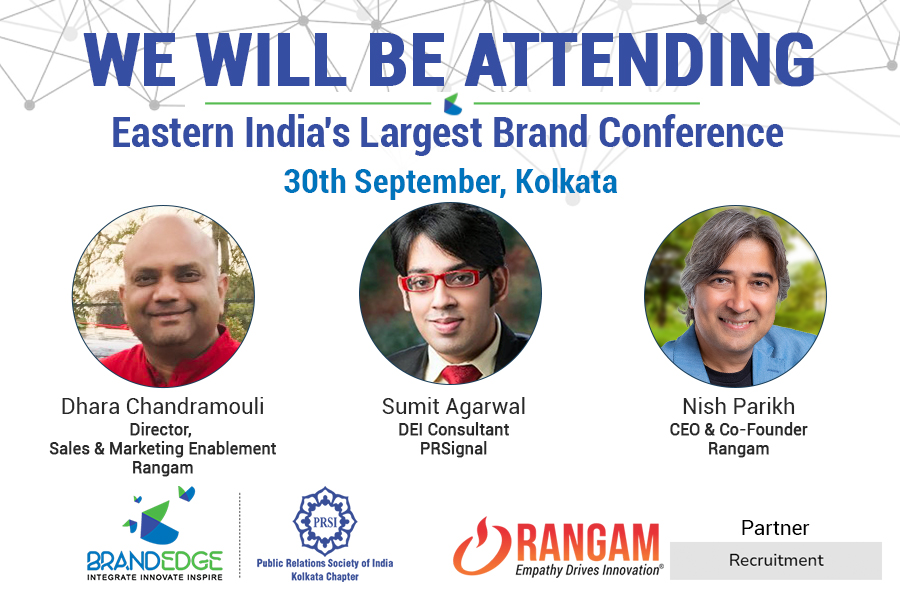 BrandEdge - DIVERSITY, EQUITY & INCLUSION CONFERENCE
Celebrating Brands that Drive Change
Mark your calendars for September 30th as we invite you to Kolkata, India, for a truly exceptional event – the #EasternBrandConf2023. We are absolutely thrilled to introduce an impressive lineup of speakers, starting with Nish Parikh, CEO & Co-Founder of Rangam, followed by Dhara Chandramouli, Director of Sales & Marketing Enablement at Rangam, and Sumit Agarwal, DEI Consultant at PR Signal.

Rangam, as a recruitment partner, warmly welcomes job seekers and potential business partners to join us for a day dedicated to gaining profound insights, forming invaluable connections, and exploring exciting growth opportunities.

This event promises to be a game-changer, so mark your calendars and stay tuned!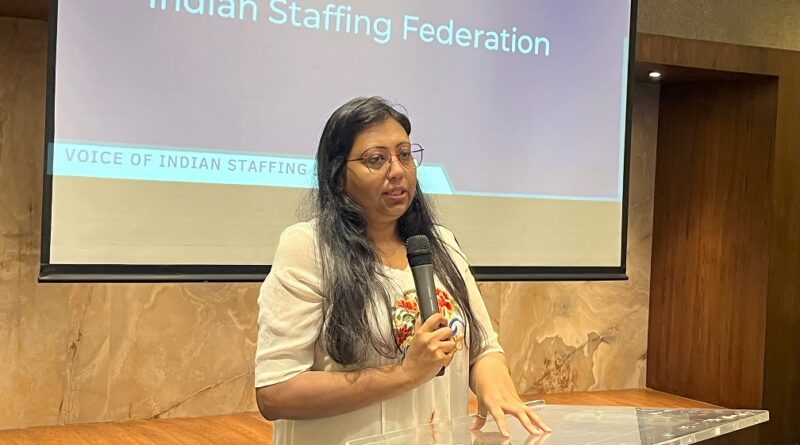 Current market trends in India
The Indian Staffing Federation's latest report reveals an impressive addition of 1.31 lakhs new formal flexi (contract) jobs to India's formal employment sector from July 2022 to June 2023, spanning General and IT Staffing. The staffing industry experienced a 12.5% year-over-year growth and a robust 5.6% quarter-over-quarter increase in new flexi jobs in April-June 2023, driven by key sectors like e-commerce, Logistics, Manufacturing, Healthcare, FMCG, Energy, Retail, and Banking. Read more..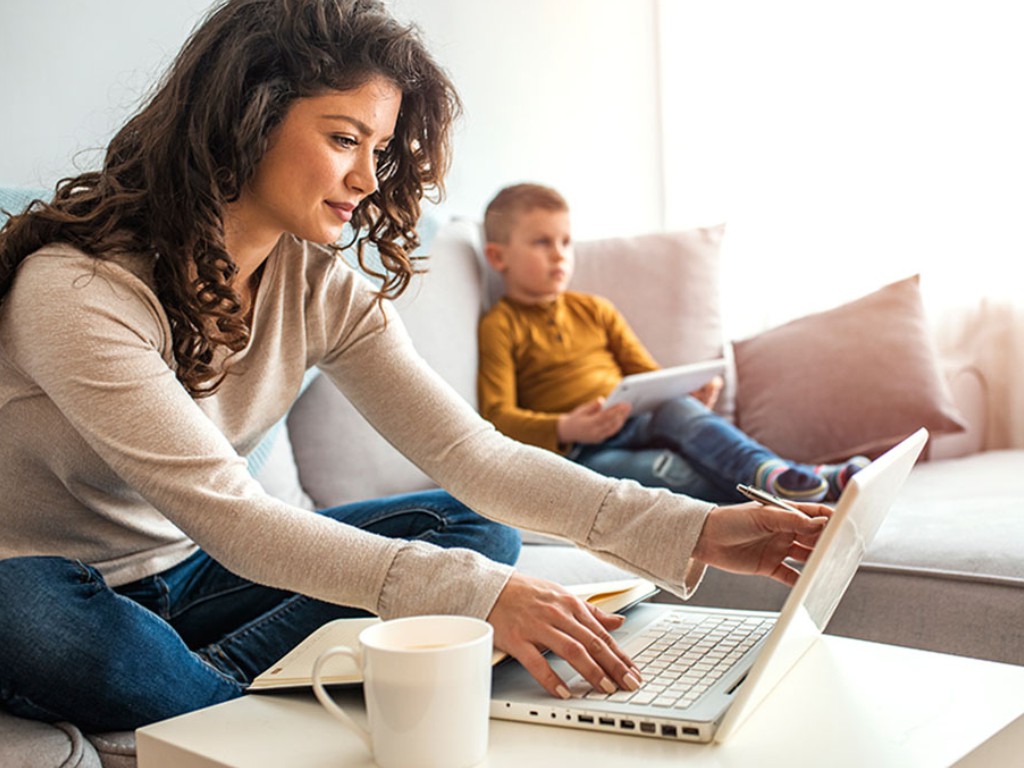 Gender Diversity and the Return to Office
The importance of gender diversity in the workplace is emphasized, not only for empowering women, but also for improving culture, productivity, retention, and profitability. Diverse teams are found to be 21% more likely to achieve above-average profitability. Additional benefits include fostering innovation, creating a positive workplace culture, and enhancing customer targeting. Gender diversity also contributes to higher job satisfaction and reduced burnout. Read more..
Explore the recent news, blogs, and insights for the EMEA region as we dive into the future of hiring and staffing solutions for individuals of all abilities. Stay informed and empowered with our news and updates dedicated to the region's workforce evolution.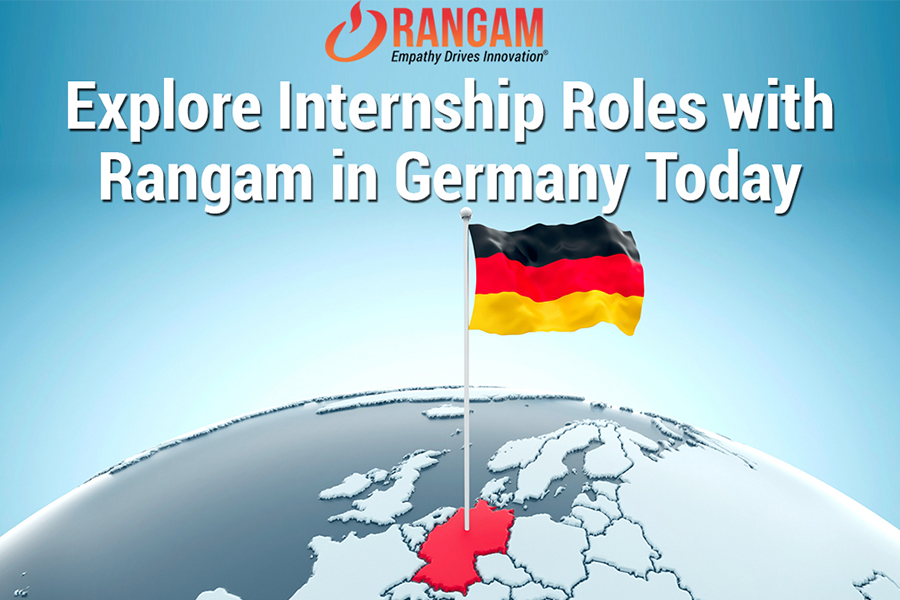 Rangam Internship Program in Germany
Discover exciting internship opportunities in Germany with Rangam! From marketing and engineering to sales, we offer diverse roles to kickstart your career. Click the link to explore these roles and find your perfect fit! Learn more here: Read more...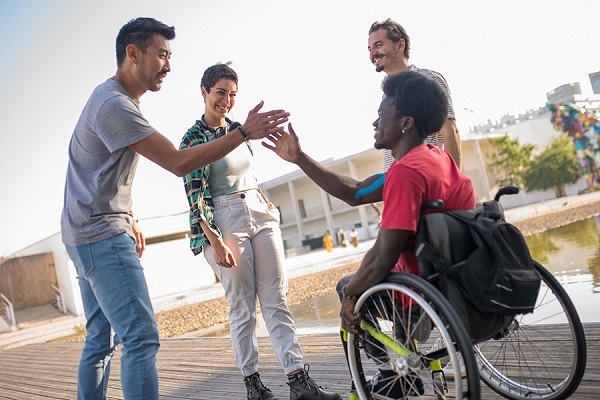 Unlocking Potential: Paving the Way for Career Success for Students with Disabilities in Europe
Discover the inspiring journey of students with disabilities in European universities as they navigate challenges, create inclusive workplaces, and shape their careers. Read our latest article for insights on building a brighter, more inclusive future. Click here to read now!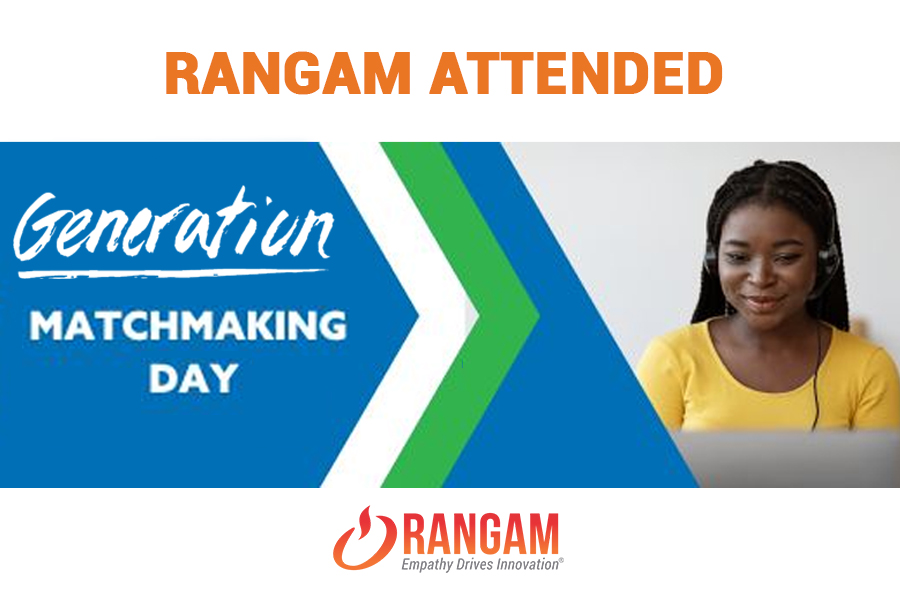 Candidate Matchmaking Event by Generation UK
Our strategic partner Generation UK hosted a candidate matchmaking event on 20th September, which Rangam was delighted to participate in. At this event, we were "matched" with 9 amazing candidates who have completed Generation tech bootcamps and have some key technical skills that our partner employers are often on the look-out for. We also provided feedback and top tips to the candidates on their CV and skills to consider developing for their future career in their chosen field.If you would like us to do a similar event for you, reach out to us at emeastaffing@rangam.com .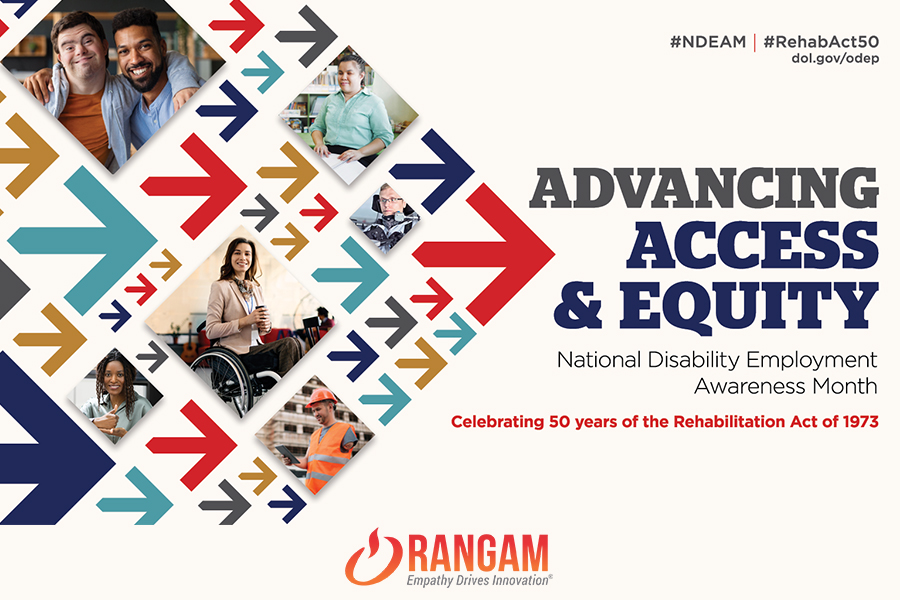 Advancing Access and Equity this NDEAM
This upcoming month is National Disability Employment Month Awareness Month (NDEAM), and we are gearing up to celebrate and advocate for the disability community all month long. Keep an eye out for REDi Chats, blogs, awareness campaigns, and more as we work toward cultivating an inclusive global workforce for all. We will be reaching out to policymakers to advocate for disability inclusion in the workplace and share our expertise in accelerating meaningful employment for everyone. Read more..
National Staffing Employer Week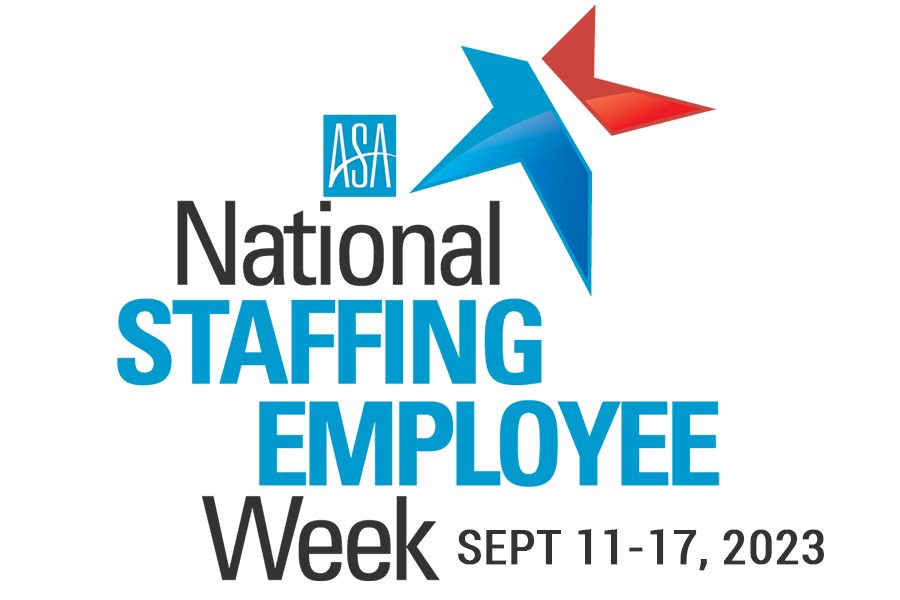 Rangam along with #ASA celebrated #NationalStaffingEmployeeWeek! Our mission of #EmploymentForEveryone is made possible by the contributions of our family of consultants, partners and most importantly our wonderful team members representing Rangam.
DA4S West Coast Conference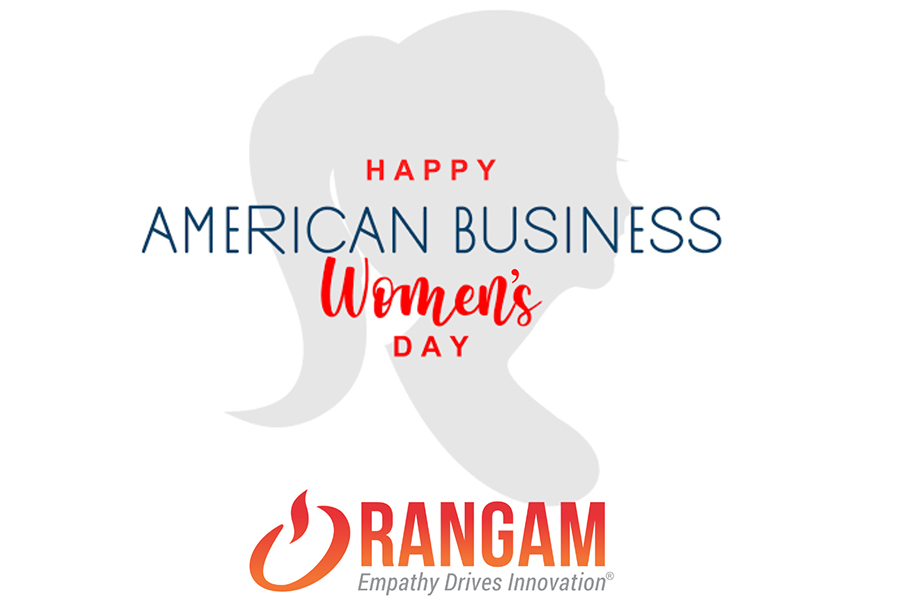 September 22nd was American Business Women's Day, and a few of the passionate women of Rangam shared what it means to work with so many amazing women and for a women-owned business. We will continue to empower women in the workforce and support women entrepreneurs every day. Read more.
Analog Skills in a Digital World for Job Seekers
In an increasingly digital workplace, there are so many new programs and skills to learn. However, mastering analog skills such as networking, communication, and active listening are also vital to job seekers' ability to thrive in the workplace. In our recent blog, we dove into 5 key analog skills that can elevate. Read more..