Message from Rangam Leadership Team
This National Disability Employment Awareness Month (NDEAM), Rangam has been busy working toward advancing access and equity for neurodiverse and disabled jobseekers, employees, and organizations around the world. From engaging in continued diversity learning sessions to engaging with policymakers worldwide in our pursuit of promoting diversity, inclusion, and equitable employment opportunities, we have been celebrating and advocating for the disability community all month long. This NDEAM we are especially grateful for all the employers, support providers, and community organizations that help us accelerate accessible, inclusive employment opportunities for all.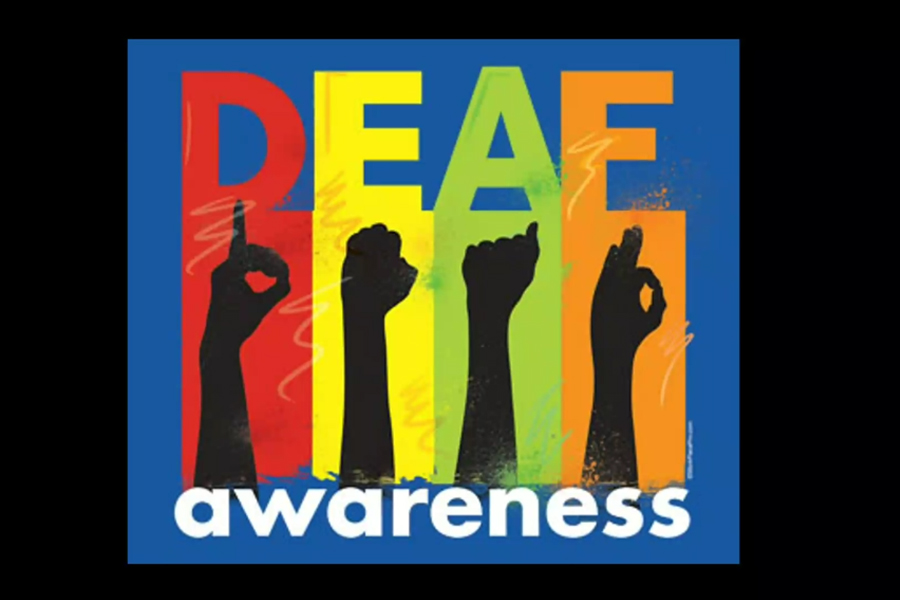 Rangam Learning Session on Deaf Awareness
This month the Rangam team attended a learning session on Deaf Awareness hosted by Christine Wertz. This insightful session covered topics including the differences between Deaf and Hard-of-Hearing (HoH) individuals, what NOT to say or do around Deaf/HoH individuals, and challenges and misconceptions about the Deaf/HoH community. This training was a great way to continue fostering our diversity inclusion initiative at Rangam and develop better communication skills when working or collaborating with Deaf/HoH co-workers, clients, and jobseekers.
Shaping a More Inclusive and Equitable Future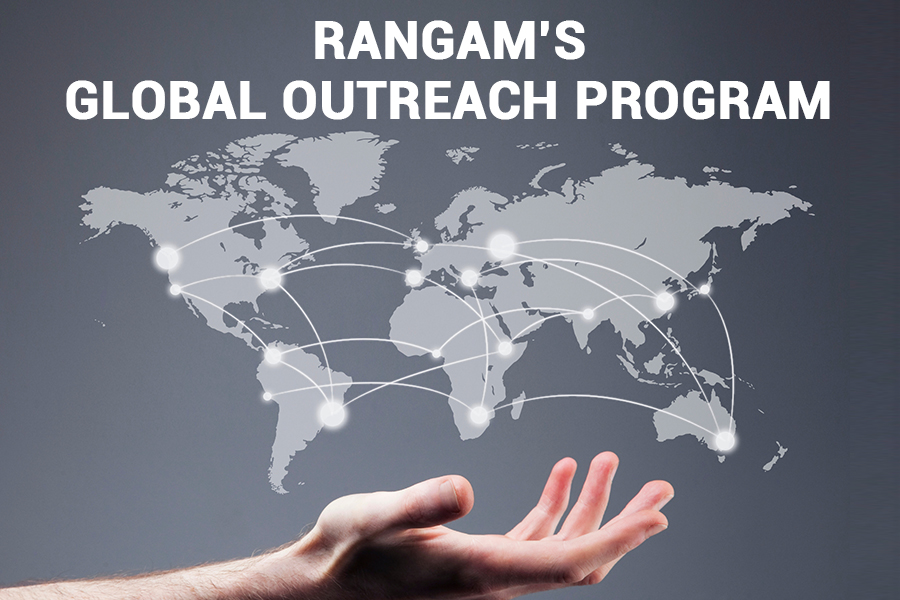 Rangam is proud to announce the launch of our global outreach campaign, a dedicated effort to engage with policymakers worldwide in our pursuit of promoting diversity, inclusion, and equitable employment opportunities. At Rangam, we firmly believe that policy is a powerful instrument for driving meaningful change, particularly in the lives of individuals with disabilities within the workforce. As we conclude National Disability Employment Awareness Month (NDEAM) in October, our campaign took inspiration from this year's theme, "Advancing Access and Equity," which perfectly aligns with our core values and mission.

Our campaign is driven by our recent advocacy on Capitol Hill in Washington D.C., where we passionately championed the rights of people with disabilities in the workplace. Leveraging our extensive experience, we have identified key areas where policy changes can create a significant impact:
Rangam advocates for policies that encourage employers to adopt inclusive hiring practices, ensuring equal employment opportunities for individuals with disabilities.
We believe in policies that promote workplace accessibility, removing barriers and fostering a more accommodating environment for employees with disabilities.
Rangam supports policies that facilitate education and training programs designed to equip individuals with disabilities with the skills they need to thrive in the workforce.
We believe strengthening anti-discrimination laws is pivotal to protecting individuals with disabilities against unfair treatment.
Rangam encourages policies that provide incentives and resources to employers actively engaging in disability-inclusive hiring practices.
Through this outreach campaign, we are eager to initiate a constructive dialogue with policy makers and their teams, seeking collaborative opportunities to shape policies that advance access and equity for individuals with disabilities in the workforce. Rangam brings a wealth of experience and expertise to this endeavor, ready to share insights and collaborate on innovative solutions.
Introduction to Rangam: Jobseekers and Inclusive Employment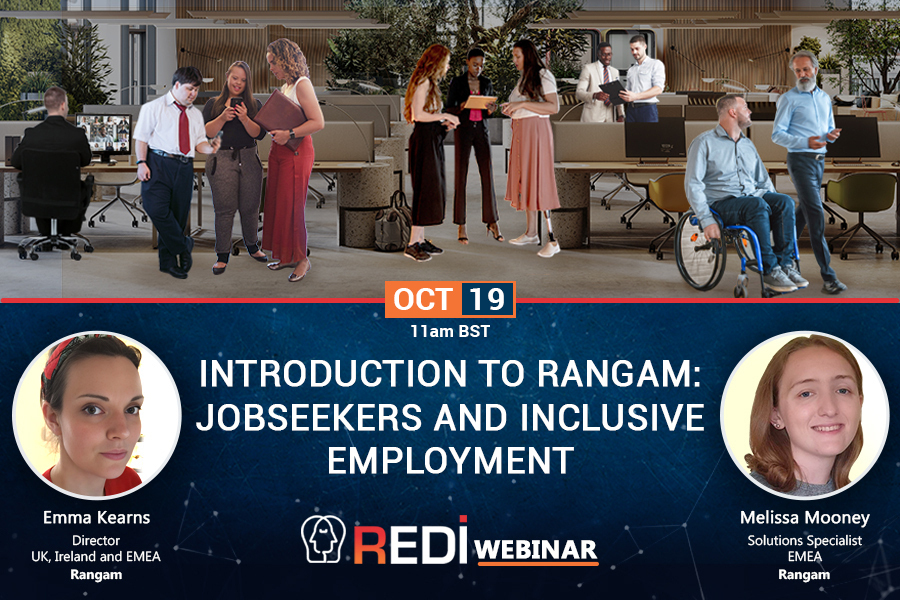 Do you want to connect your jobseekers with employers actively seeking neurodivergent and disabled talent? This REDi Chat dives into Rangam's identity and mission, extensive support to jobseekers, and the exciting career prospects available to jobseekers. Learn how talent can become a part of our vibrant community and take the next steps toward their career goals. Watch the session today
Advancing Access and Equity this NDEAM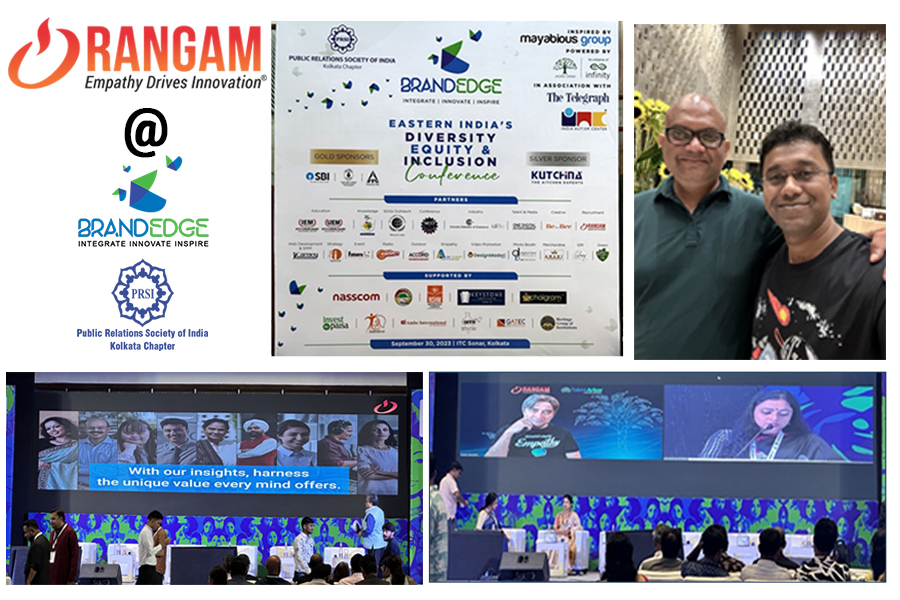 BrandEdge - DIVERSITY, EQUITY & INCLUSION CONFERENCE
Rangam India had the privilege of participating in the BrandEdge 2.0 - Diversity, Equity & Inclusion Conference held in the vibrant city of Kolkata on September 30th, 2023. Hosted by the Kolkata Chapter of the Public Relations Society of India (PRSI), this event brought together professionals, thought leaders, and change-makers from various industries to delve into the crucial topic of diversity, equity, and inclusion (DE&I). The conference was a platform that offered insights into the ever-evolving landscape of DE&I. From engaging panel discussions to inspiring keynote speeches, some of the key takeaways from this event were:
1. A Celebration of Diversity: As participants and attendees, we were encouraged to embrace differences and appreciate the power of inclusion.
2. Thought Leadership: The conference featured discussions on the importance of DE&I in today's workplace and society at large. Distinguished speakers explored strategies to foster inclusivity, combat bias, and promote equality. Nish Parikh, Rangam CEO, was one of the esteemed invitees to share his thoughts.
3. Inspiring Stories: Personal stories of individuals who have broken barriers and championed DE&I in their respective fields provided varied points of view and lived experiences.
4. Networking: One of the highlights of the event was the opportunity to connect with passionate professionals in the DE&I space. The networking allowed a free and open sharing of ideas and the establishment of valuable connections.
Events like BrandEdge help us take steps toward creating more inclusive and equitable societies. Diversity and inclusion are not just buzzwords but are fundamental values that lead to stronger, more innovative, and inclusive environments.
We highly recommend keeping an eye out for future editions of BrandEdge and similar events that promote diversity, equity, and inclusion.
Thank you for being a part of our community, and we look forward to sharing more insights and experiences with you in the future.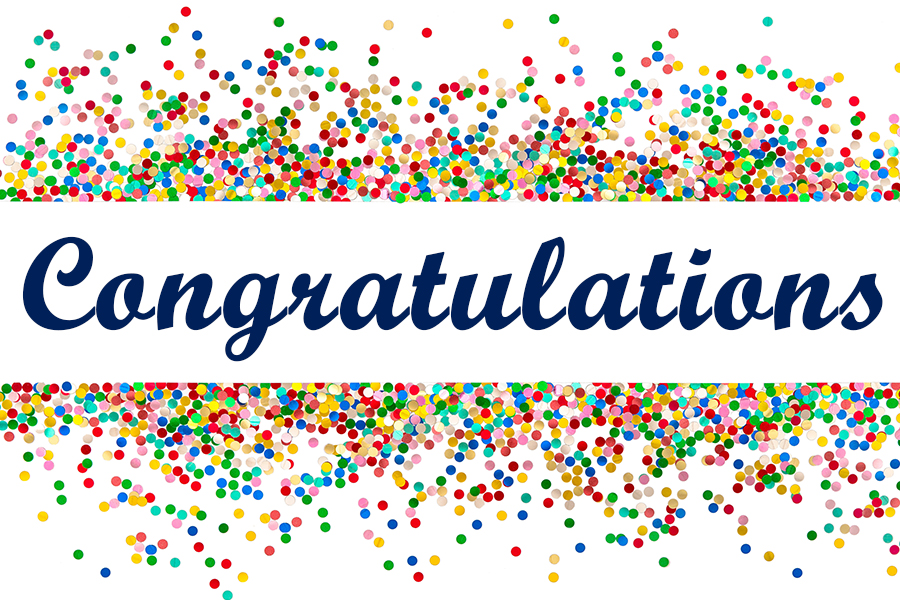 Congratulations MSP Exemplary Partner Award Winners!
Rangam sent out our Quarterly MSP Exemplary Partner Awards this month. We are proud to recognize support providers for their exceptional contributions to accelerating meaningful employment for everyone. These partnerships have had a great impact on the jobseeker community and have set a new standard for outstanding work and dedication. Follow Rangam on LinkedIn to celebrate these award winners with us!
New Registered LinkedIn Groups
We welcome you to Rangam's job groups where we will post all the roles we are recruiting for in the United Kingdom, Ireland, India, and North America. We ensure that all roles are fully accessible and inclusive. Please feel free to share with your networks and invite anyone looking for meaningful work across UK, Ireland, India, and North America. Contract & Permanent Roles are available when you join our LinkedIn groups today!